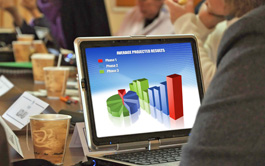 Invision Net is an Australian based Internet marketing company, established in 2010 by two individuals with a passion for results-based marketing.
We find your customers when they are searching on Google, Yahoo, and Bing, or just browsing the Internet.
We understand that every business has different needs, and so each advertising campaign is unique as you are. By taking the time to understand your business and your goals, we can build an advertising campaign to match perfectly.
We focus on 'Performance'.
Using cutting edge technologies, we marry together marketing expertise with a conversion tracking system that enables you to know exactly how your advertising campaigns are performing, and how your visitors are behaving.
If you want to get more customers from the Internet, with results you can measure, then check out how we can help you today.