Are you: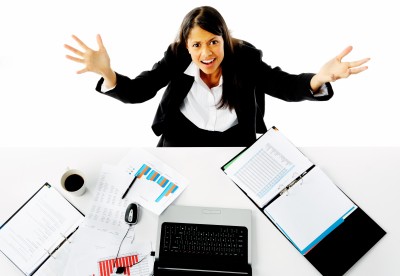 Struggling

to do too many things with too little time?

Confused

with how to use the Internet to grow your business?

Missing out

on big opportunities (because you have to manage too many things)?

Falling

behind your competitors who seem to always be one step ahead?

Frustrated

with the changing rules to keep Google happy?

Worried

about meeting targets and KPIs?

Bored

with mundane numbers and statistics?

Sacrificing

your sanity when you could give the hard work to someone else?
We can solve all these problems for you and your business.
Our expert marketers will build, manage and optimise your advertising campaigns so that you can spend your time on other matters that need your attention.
With over 15 years of online marketing experience, we understand how online marketing works. It's no surprise that people often feel confused and overwhelmed about how to take full advantage of what the Internet has to offer.
That's why we make it easy for you. We will show your message to people who are looking for your product or service at the exact moment that they search for a solution. You don't need to do much; we'll do all the heavy lifting.
You don't have to miss out.
If you're missing out on bigger deals, opportunities, bonuses, promotions, time with family and friends just because you're trapped under a pile of work that you'd rather escape, then it's time to change.
Let us handle the technical work so that you can be free to make the most of what today has to offer.
Your competitors won't know what hit them.
We closely monitor your competitors so that you know who's trying to take your customers. We work on your ad campaigns so often that they'll struggle to keep up. Your competitors will find it difficult to compete with your online marketing campaigns, while you get to enjoy a huge share of your online market.
We'll make Google love you.
Most businesses do not understand how to build their advertising campaigns in the way that Google loves. In order to please Google, your ad campaigns must have extremely well targeted and follow a specific architecture. This is a major point of failure for most businesses. Fortunately, we know how to build your campaigns in a way that allows Google to reward you with more visitors and cheaper clicks.
We'll beat your targets and KPIs.
Targets have to be met so you can enjoy your rewards. We will help you hit your targets, even surpass them. We can help you realise just how high you can aim to achieve.
We'll take care of the boring stats.
We actually love stats and numbers, but we understand that not everyone else does. If you are squinting or going cross-eyed at all those numbers on your screen, we'd love to handle them for you. We'll make sense of your online advertising metrics so that you don't have to. We'll explain the statistics in plain English while providing you with the data so that you know exactly how your campaigns are performing.
We'll take the marketing load off your back.
You're a busy person with an entire business to run. Why go crazy trying to figure out how to make PPC marketing work, when you can very easily ask us for expert help? When you work with Invision Net, you can focus on what you do best (running your business) while we take care of what we do best (managing your online marketing).
Other marketing agencies will also promise you these benefits, but please take a moment to consider why you should choose us.