How much do you really know about your online competition?
Are you tired of typing in your keywords but instead of seeing your business on the top search results, your competitors are owning the page? Do you have any idea how much business you're losing just by being overshadowed?
If you knew the marketing strategies of your competitors, what would you do? If you could dominate your industry online and make the competition virtually invisible, how would you feel?
Information is Power.
We will uncover data about your competition that even they may not know. Using a combination of online marketing experience and proprietary reconnaissance software, we uncover the secrets of your competitors including: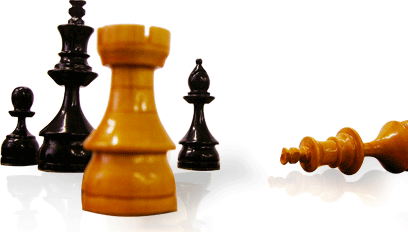 What is their marketing strategy?
Who is referring business to your competitor?
Where are they promoting their business?
What do their ads look like?
How many website visitors do they get?
What keywords or phrases are they bidding on?
Are they reaching an audience that you are not?
How are they getting a larger market share than you?
We will present our findings in a comprehensive report along with expert recommendations that you can easily implement. Our research should serve as your leverage to improve your own marketing strategy and react competitively using white hat techniques. When you understand your competition better, you will find new opportunities to help you stay ahead and dominate your industry.
Are you ready to discover what you're up against? Order your report now.